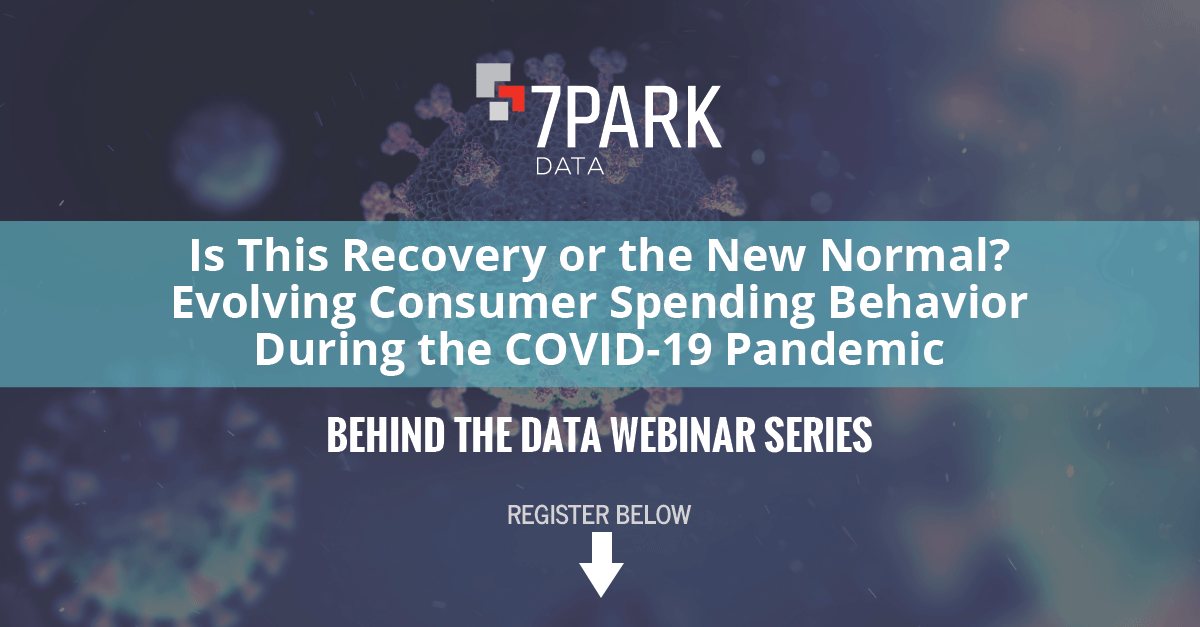 Webinar Registration Pending Approval
Is This Recovery or the New Normal? Evolving Consumer Behavior During the COVID-19 Pandemic
In Part 1 of 7Park's Behind the Data Webinar Series, we explored how investors are using unique alternative datasets to better understand the economic impact of the COVID-19 pandemic in near real-time.

In Part 2 of the series, 7Park Data will evaluate how spending habits have progressed as individuals and businesses adjust to a sustained period of work from home, shelter in place, and varying degrees of reopening in some states. We leverage multiple unique datasets to identify companies and sectors that continue to benefit from changes in consumer and business behavior.

Join JP Gravitt, Head of Research, to learn how investors are tracking market trends and company performance during a challenging and volatile economic climate.

Datasets leveraged in the analysis will include:
- Email Receipts: Daily Transaction Data from Consumer Receipts Sent via Email
- Insurance POS: Transactions from Business & Consumer Insurance Purchases
- Streaming: Streaming Data Across Amazon Prime, Apple TV+, Disney+, Hulu And Netflix
- App Downloads: Daily Downloads & In-App Spending from iOS App Store & Google Play Store

Specific companies covered in this webinar include: Amazon, Apple, Dick's, Grubhub, Lyft, Netflix, Peloton, Tesla, Zoom and more.
Your registration request for this webinar has been submitted to the host for approval. You will receive an email regarding your registration status.
To Cancel This Registration
You can
cancel
your registration at any time.